Boulders and Walls
Boulders
Did you know that the Treasure Valley is home to three different types of rock: Granite, Sandstone, and Basalt, all have sources within 1 hour travel to our area.  That makes sourcing these products affordable and beautiful, timeless pieces to your Landscaping.  If these styles don't fit your needs, we have negotiated pricing with local suppliers to source most products available throughout the Pacific Northwest and have access to many different shapes and styles of stone for you to choose from. Boulder walls and well-placed accent stones make all the difference when designing and installing your Plant material, by adding depth that cannot be created with plants alone.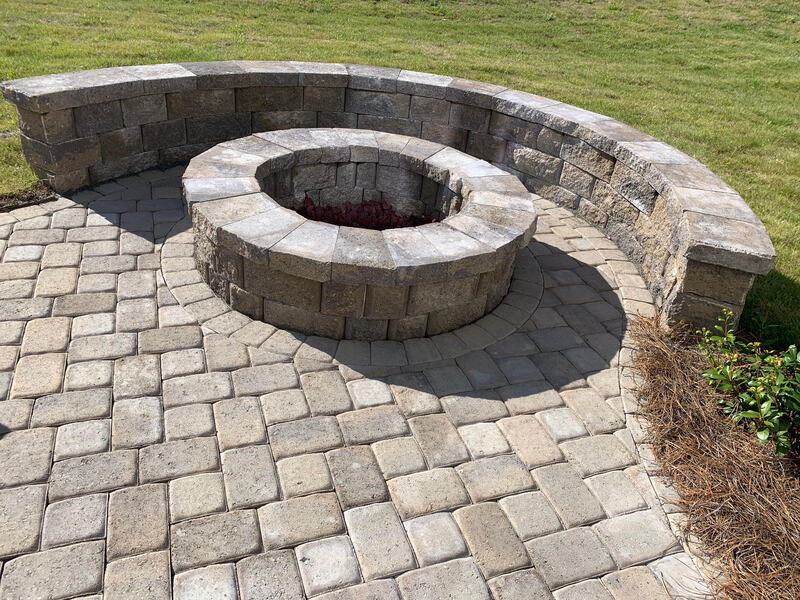 Walls
Quality walls can make or break a project.  Not only from a design standpoint, but also from a budget perspective.  Walls, done well, either CMU (cinder block) with stone veneer, stucco or segmented retaining walls (Belgard precast block), can add huge aesthetic value, and extend outdoor living space.  What you select for stonework can tie to your existing home veneer, to make your new garden seem like it has always been there.  Let us design your walls, manage structural engineering if needed, and craft it to last for years to come!

We serve Nampa, Caldwell and surrounding areas.
Contact Blue Ribbon Landscapes for a free estimate or to schedule services today!